Posts for tag: nutrition
By St. Johns Dental
June 20, 2020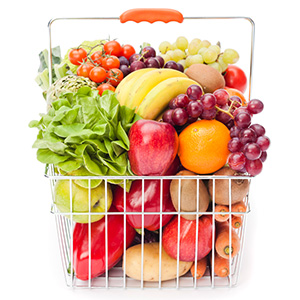 Oral cancer is one of the more dangerous malignancies people face. But there are ways you can reduce your risk of this deadly disease through changes in lifestyle habits and behaviors.
Two of the better known behaviors for increased oral cancer risk are immoderate consumption of alcohol and the use of tobacco, particularly chewing tobacco and snuff. Eliminating these, especially the latter, can vastly improve your odds of avoiding cancer. Another factor is a strain of the human papilloma virus (HPV 16) that's transmitted sexually, which you can avoid through safe sex practices.
In addition to these lifestyle changes, there's one more you should make to lower your oral cancer risk: adjustments to your diet. Research over the last half century has provided ample evidence of a link between the foods we eat and our risk of all types of cancers, including oral.
The biggest concern is over certain elements in some foods that can damage DNA, the molecular "operating instructions" that regulate the formation and function of our bodies' cells. These elements are collectively known as carcinogens because of their role in cancer formation.
An example of a carcinogen is a group of chemicals called nitrosamines. These form during preservation processes using nitrites in meats like bacon or ham. They're also found in beer or certain preserved fish. To limit your consumption of nitrosamines, you should reduce these and other processed products and replace them with fresh fruits and vegetables, or organic meats and dairy products.
Our DNA can also be damaged by unstable molecules called free radicals that arise during normal cellular function. But there are also substances known as antioxidants that help protect the cells from free radical damage. Many plant-based foods contain nutrients like vitamins C and E that have antioxidant properties, so including them in your diet could help reduce your oral cancer risk.
Several clinical studies over the years have been consistent in their findings that a diet rich in fresh fruits and vegetables can reduce the risk of oral or throat cancers, as well as other forms of cancer. Making changes to your diet in that direction, plus other lifestyle changes, could help you avoid this devastating oral disease.
If you would like more information on preventing oral cancer, please contact us or schedule an appointment for a consultation. You can also learn more about this topic by reading the Dear Doctor magazine article "Diet and Prevention of Oral Cancer."
By St. Johns Dental
February 26, 2019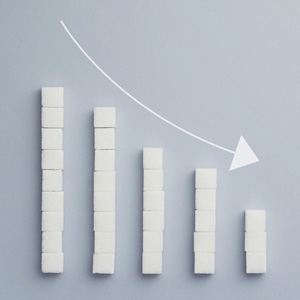 Tooth decay doesn't appear out of nowhere. It begins with bacteria, which produce acid that softens and erodes tooth enamel. Without adequate enamel protection, cavities can develop.
So, one of our prevention goals is to decrease populations of disease-causing bacteria. One way is to deprive them of carbohydrates, a prime food source, most notably refined sugar. That's why for decades dentists have instructed patients to limit their intake of sugar, especially between meal snacks.
Ironically, we're now consuming more rather than less sugar from a generation ago. The higher consumption impacts more than dental health — it's believed to be a contributing factor in many health problems, especially in children. Thirty years ago it was nearly impossible to find a child in the U.S. with type 2 diabetes: today, there are over 50,000 documented juvenile cases.
Cutting back isn't easy. For one thing, we're hard-wired for sweet-tasting foods. Our ancestors trusted such foods when there was limited food safety knowledge. Most of us today still have our "sweet tooth."
There's also another factor: the processed food industry. When food researchers concluded fats were a health hazard the government changed dietary guidelines. Food processors faced a problem because they used fats as a flavor enhancer. To restore flavor they began adding small amounts of sugar to foods like lunch meat, bread, tomato sauce and peanut butter. Today, three-quarters of the 600,000 available processed food items contain some form of added sugar.
Although difficult given your available supermarket choices, limiting your sugar intake to the recommended 6 teaspoons a day will reduce your risk for dental and some general diseases. There are things you can do: replace processed foods with more fresh fruits and vegetables; read food labels for sugar content to make better purchasing decisions; drink water for hydration rather than soda (which can contain two-thirds of your daily recommended sugar allowance), sports drinks or juices; and exercise regularly.
Keeping your sugar consumption under control will help you reduce the risk of tooth decay. You'll be helping your overall health too.
If you would like more information on the effect of sugar on health, please contact us or schedule an appointment for a consultation. You can also learn more about this topic by reading the Dear Doctor magazine article "The Bitter Truth about Sugar."
By St. Johns Dental
April 30, 2017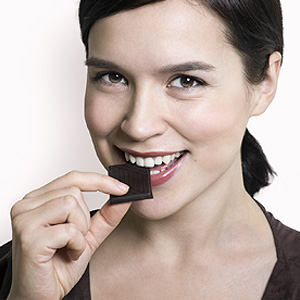 You've no doubt heard about certain foods and beverages that increase your risk for dental disease. These foods, often high in added sugar or acid, can lead to tooth decay or periodontal (gum) disease.
But have you heard about foods with the opposite effect — actually protecting your teeth against disease? Many of these dental-friendly foods are plant-based and fibrous: they stimulate saliva production, one of the mouth's best disease-fighting weapons.
But there are also some foods you might not expect to make the good list for dental health. Here are 3 surprising foods that could help you fight dental disease.
Cheese. We've long recognized milk as important to dental health — but cultured dairy products like cheese are also good for teeth. Cheese stimulates saliva, which neutralizes acid and replenishes the enamel's mineral content. Cheese also contains decay-stopping minerals like calcium, phosphorous and casein. And although milk cheese contains the sugar lactose, this particular type triggers less acid production than other sugars.
Black & green teas. You may have heard about the staining effect of tea, and avoided it as a result. But both forms of tea are also rich in antioxidants, substances that protect us against disease, including in the mouth. Black tea also contains fluoride, which strengthens enamel against cavities. If you drink tea, of course, you should exercise diligent hygiene to reduce any staining effect.
Chocolate. Yes, you read that right, chocolate: unrefined cocoa to be exact, which contains a number of compounds that resist decay. Ah, but there's a catch — chocolate in the form of your favorite candy bar usually contains high amounts of sugar. Sweetened chocolate, then, is a mixed bag of decay-resistive compounds and decay-promoting sugar. To get the benefit you'll have to partake of this favorite food of the Aztecs in a more raw, less sweetened form.
Of course, there's no single wonder food that prevents tooth decay. Your best approach is a diet rich in fresh fruits and vegetables, dairy and quality protein while limiting sugar-added and acidic foods. And don't forget daily brushing and flossing, coupled with regular dental visits for cleanings and checkups. Having a comprehensive dental care plan will help ensure your teeth remain healthy and disease-free.
If you would like more information on food choices and dental health, please contact us or schedule an appointment for a consultation. You can also learn more about this topic by reading the Dear Doctor magazine article "Nutrition & Oral Health."