St. Johns Dentist - St. Johns Dental Office
Comfort and convenience are the hallmarks of St. Johns Dental's office operations. To ensure your convenience, below is the information you need about our hours, location, appointment scheduling, insurance acceptance and billing.
Botox / Juvederm
Call us to find out why so many experienced Botox , Dysport , and Juvederm patients prefer to have a trained dentist do these procedures! (Hint - it has to do with patient comfort!)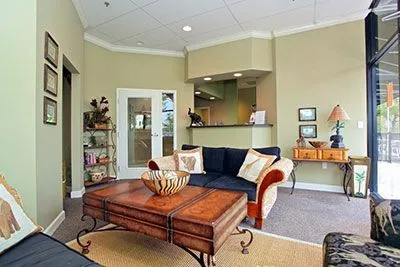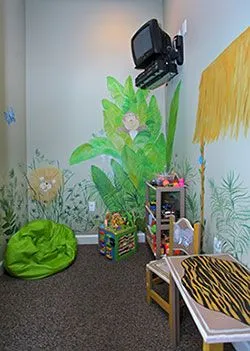 St. Johns Dental
2220 CR 210 West, Suite 312
St. Johns, FL 32259
(904) 825-9960
(904) 825-0395 Fax
Office Hours
Monday:
Tuesday:
Wednesday:
Thursday:
Friday:
Saturday:
Sunday:


11:00 AM – 08:00 PM
10:00 AM – 07:00 PM
08:00 AM – 02:00 PM
Closed
Closed
10:00 AM – 04:00 PM
Closed

Click here for driving directions
Our office is open Monday through Wednesday and on Saturdays. We offer evening appointments several nights each week and lunch appointments. Our hours vary each day to meet our patients' needs so please leave a message if we are not in and we will return your call promptly.

If you have an emergency and the office is not open, you may call Dr. Joyner directly at 904-923-1480. We will do everything we can to accommodate you!
Click here for door to door driving directions
Appointments
We know you have many choices when choosing a Dentist in St. Johns, FL so we have made requesting an appointment a simple process via our Web site. If, for any reason you cannot keep a scheduled appointment, or will be delayed, please call us as soon as possible.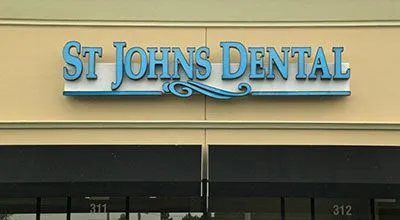 Payment Options
We will do our best to make sure you get the treatment you need at a reasonable cost.

We accept and file most major dental insurance. We will help you maximize your insurance benefits. Often preventive exams and cleanings are completely covered by your dental insurance!

Dental insurance is a private contract between you and your insurance company. We will be happy to check on your benefits and help you make the most of them.

If you do not have insurance coverage, we also accept Care Credit. Care Credit provides flexible, interest-free payment plans to help you spread out the cost of treatment.

We are also happy to offer a 5% cash (or check) discount.
CareCredit

CareCredit is here to help you pay for treatments and procedures your insurance doesn't cover. We offer No Interest* financing or low minimum monthly payment options so you can get what you want, when you want it. You can even use CareCredit for your family and favorite pet.
With three simple steps, including an instant approval process, it's easy to apply for CareCredit. After you're approved, you're free to use CareCredit for the services you choose including LASIK, veterinary, dentistry, cosmetic, hearing aids and more.
CareCredit is endorsed by some of the most credible organizations specific to each healthcare profession we support. And CareCredit is a GE Money Company, so you know you can count on us. For over 20 years, we've been helping over five million cardholders get the healthcare treatments they want and need.
Now you don't have to worry about saving up for the procedures you want and need. With CareCredit, the decision's in your hands to get what you want, when you want it. For more information or to apply online, visit carecredit.com .